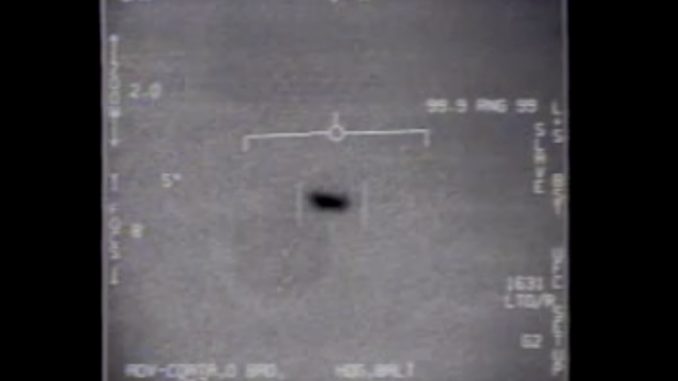 I find this MORE than interesting.
http://richarddolanmembers.com/ufos/breaking-news-on-aatip-paul-dean-strikes-again/
Breaking News on AATIP: Paul Dean Strikes Again!
By Richard Dolan | April 29, 2018
I just received a message from friend and fellow researcher Paul Dean from Australia. If you don't know, Paul is one of the world's best UFO document researchers, as expert in filing FOIA requests as anyone out there. Moreover, he is a virtual encyclopedia when it comes to the arcane world of military acronyms, nomenclature, and especially the labyrinthian maze of the U.S. national security bureaucracy. This is important if you want to file a FOIA request to the right agency, using the right language, and with an expectation that you will get a response.
Paul and I communicate fairly regularly. Today he told me that the famous UFO program of the Pentagon, recently written about in the New York Times and elsewhere, actually has gone under a different name. Publically, we have been told that the name of the program was the Advanced Aerospace Threat Identification Program (AATIP). In reality, Paul has learned from an impeccable source that the original contractual name for it was the Advanced Aerospace Weapons Systems Application Program (AAWSAP).
This is very important. Reason: you may have heard that all FOIA requests relating to AATIP have come up empty. The total number of requests by now might well be in the hundreds, but it's certainly quite a lot. People have been wondering, why can't this program be found via FOIA requests when the ultra-establishment New York Times itself outed it? The word is that there definitely was such a program — actually multiple programs. So why was AATIP invisible?
This may well be the answer. It's under a different name.
Getting FOIA documentation on AAWSAP is critical to learning more about the details of the program, since no one seems to be talking. Not Elizondo, not Tom DeLonge, not Robert Bigelow, not Harry Reid, not anyone. There are many unanswered questions about this program and it's becoming frustrating for UFO researchers to feel like they are flailing in the wind with no new tangible information.
Paul has filed some fresh FOIA requests to agencies that he believes are appropriate and good bets to get some answers. You can find his blog here.
By the way, I chatted with Paul about the significance of the name. "Advanced Aerospace Weapons Systems Application Program." This might seem to indicate that the objects caught on video were not actual UFOs, but weapons systems developed by the U.S. military. Paul doesn't seem to think so, and I myself would have my doubts as well. The few qualified individuals I have spoken to about the released videos (and the longer versions which have not been shown to the public) have deemed the objects to be unexplainable as far as they can see.
So we are still dealing with a great mystery. Not only the objects themselves and who is responsible for them, but penetrating the layers of secrecy and bureaucracy that surround the information we are seeking.
Category: Blog Free Content UFOs Tags: AATIP, AAWSAP, Paul Dean, UFO
Then, follow it up with this one.
http://ufos-documenting-the-evidence.blogspot.com/
Monday, 30 April 2018
The "Advanced Aerospace
Weapons Systems Application Program"
Last year, in 2017, a hitherto unacknowledged US Department of Defense (DOD) UFO study program, as if we need reminding, was publicly revealed. The name of this effort has been quoted as the "Advanced Aerospace Threat Identification Program" (AATIP). Sometimes the word "Aviation", rather than "Aerospace", has been used in the title, but whatever the exact terminology, the DoD themselves have confirmed, at least, that it did exist. The massive Defense Intelligence Agency (DIA) was where it was housed, and the accepted timespan of the endeavor was 2007 to 2012. Official UFO analysis work continues today, and was apparently migrated to a new interagency partnership, but that story will have to wait. The AATIP effort was headed by DOD staffer, Luis Elizondo, who specializes in the intelligence, counter–intelligence and security arena. So much has now been authored and debated about this whole affair, that it would be pointless to rehash the same information yet again.
In March, 2018, I was contacted by someone who claimed to be in a senior defense program leadership role. He stated that the UFO program on everyone's lips was not officially called the "Advanced Aerospace Threat Identification Program" (AATIP). This was, apparently, a loose, almost ad hoc term for one part of a somewhat larger defense program. The true name of the overall program, or at least the official starting title, was the "Advanced Aerospace Weapons Systems Application Program" (AAWSAP), or something extremely similar. Of course, even by early 2018, dozens, if not hundreds, of Freedom of Information Act (FOIA) requests, including some by myself, have been submitted to the Defense Intelligence Agency, and other organizations, about the quoted AATIP effort. All have met with lethargy and processing wait times measuring in the months or years. Armed with this information, on the 27th of March, 2018, I submitted an FOI request to the DIA which asked for:
"…any electronic or hardcopy records that include: mission statements, program overviews, program aims, fact sheets, program briefs for Commanders or other senior leadership, program histories, and other general information regarding a program (either still running, or, was running in the last 12 years) within the Defense Intelligence Agency (DIA). The name of that program is "Advanced Aerospace Weapons Systems Application Program (AAWSAP) or extremely similar."
Then if you listen to the last 15 minutes of Phenomenon Radio on KGRA, from Thursday, April 26, 2018, you will hear the same lament about not finding any success with FOIA requests. This does NOT surprise me because I see this whole thing as a disinformation ploy, granted, not a very good one, but non the less, if you were not a researcher, you'd never be able to make any sense of the twists and turns and hoops to jump through to get to the right place and the right information.
I just sorta expect to be lead around by my nose - and also expect there are ways to get around it. Keep on keep'in on,  or as Jimmy church would say "Keep roll'in that rock up hill!"