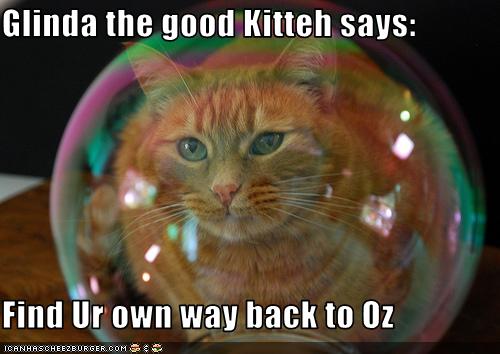 I beg your indulgence with this posting. This was too delish not to share, a perfect illustration of so many things. Back way out of the box with me on this one and try to see the biggest point, let the little ones go - see the pattern of how we are manipulated by the people who would be kings, and how easy it is.
I got permission.
Alison Bell Guys, this was a set up to make us think. To think about just the splintered factions amongst us in our tiny little group.....
Gary Heffern if that is really true Alison Bell i would be truly insulted. i think we all know that there are splintered factions amongst us. it would be naive to think that we would all be on the same page all the time.
Alison Bell This is the entire issue!!! None of us can speak the language of peace. None of us really truly know the FACTS. I doubt we really ever will. But do you know how to beat that game? With peace in your heart. As long as people want ideology over love we will be divided and as long as we are divided, we can be manipulated to do whatever their plan is.
What you are missing is the fact that we will ALWAYS be divided. No matter if it is from a religious standpoint to a political - all the way down to the petty things such as how to make proper tea.......We know we are divided - we don't need reminders of that after such a huge defeat to peace...What we do need is a reminder of what makes us the same, what brings us together......This douche bag Bara didn't even try to hide his racism, that isn't what we need right now, right now, we need to be together, stand together and come up with something that works for everyone..........
Gary Heffern okay...I've been down with the flu for the last two days... but got my ire up... i think i just found something that works for everyone, and just posted it on my page!
Alison Bell You just stated what I did. See? We both have the same idea. We need to figure out how to stand together with our lovely differences. We need peace from a place that says, I don't care how you drink your tea, I still like you. Peace brother. Or to be Star Trek-ian about it, IDIC: Infinite Diversity in Infinite Combination.
Gordon Rupe And that is part of my larger point - to quote The Beatles...'Come Together' ....And that dude Bara and Kerry were not any kind of example of coming together.......They were driving us further apart......Bara with his M&M's and Kerry with her "You are all stupid..."
Alison Bell point taken, and the purpose of it all....
Gordon Rupe The purpose of....which?
Gordon Rupe Sorry I wasn't clear on if you were asking a question or making a statement.......I need coffee....
Alison Bell It was a fine illustration to us of how even our small community, who has more information than most, can't come together, and how easy it is to distract us from answering the question of "what's going on here??"
Alison Bell don't apologize! you just hit the meat of the question!
Gordon Rupe Alison Bell Division - we are being divided on the issues of Race, Religion and Class...It is that simple.
Alison Bell Yes. Because we find it so hard to look into the eyes of another and see their soul - hell we can't even look into our own eyes in a mirror and see our own souls....
Like · Reply · 13 mins · Edited
Alison Bell this is the dialogue we all need to have. And this is a beautiful outcome to last night's show. Ta-Dah!
Gordon Rupe No - not really...this is information we ALREADY KNEW......a beautiful outcome would have been some sort of enlightenment, which, cannot happen since this is all preexisting information....Personal enlightenment is another issue all together.
Alison Bell this was enlightening! it shed light on the fact that we all need to work on this! They were divided on the air, which divided us as the listeners which is now dividing us today. that's why it is beautiful. its casting light on the whole situation....
Like · Reply · 4 mins · Edited
Alison Bell its not only what you know, but how you act after you know, what you decide to DO with what you know...
Gordon Rupe Again, I guess we agree to disagree....I learned nothing from last night's show that I didn't know already. I know what we as a people need to work on and I know how we are being divided.....
Alison Bell this was a BEAUTIFUL example of EXACTLY how we are manipulated all the time by the 'powers that be"
Gordon Rupe Alison Bell I write, I try to change perspectives....I try to enlighten...not spew forth whatever bullocks that was coming out of both of those mouths last night.....
Gordon Rupe Alison Bell Again - things we already knew.
Alison Bell we got played. but we always get played.... by the gov't by the world faction, by the ET's by our neighbors...
Alison Bell see how easy that was for them last night???????
Alison Bell the best lessons are the ones you are invited to live, not just cold hard facts...
Gordon Rupe Alison Bell Yes, it was easy for them, and we were making fun of them for most of the show....
Alison Bell lols yes.
Alison Bell once I realized, I sat back and listened to the interplay and dynamics... it was mind blowing
Alison Bell why I didn't even tweet last night
Gordon Rupe and as per usual, you were impressed by my observations - smile emoticon
Alison Bell lols. yes. can I share this convo????
Gordon Rupe Share it? with whom? LOL
Alison Bell I wanted to write about it in the blog, but this is a PERFECT ILLUSTRATION
Gordon Rupe I was gonna write about the bottle necking thing so, yeah this is all you.
Alison Bell tks!!!! I'm gonna rip it right from this page....
Like · Reply · Just now · Edited
Gordon Rupe just make sure you use a good picture of me tongue emoticon
Alison Bell like your fb one that shows right here...
Alison Bell thank you sir!!!!
Gordon Rupe Yeah or you could use one of Brad Pitt and say it is me....
Alison Bell lols......
Gordon Rupe This one is fine
From <https://www.facebook.com/groups/faderfamily/permalink/546052965559750/?comment_id=546191162212597&reply_comment_id=546195452212168&notif_t=group_comment_mention>