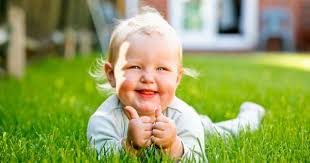 3D slave paradigm
Eat work sleep
Modified knowledge
Keep hidden information that would make obvious the above paradigm is false
Use punishment for all who would popularize a different view
Modified belief structures using the same principles as modified knowledge
Use emotional triggering and reward/punishment strategies
Affection/love vs. hate/ostricization behavioral modification techniques
Everything has an emotional component use this to manipulate direction of thoughts
Use herd/hive mind principles for self-policing
Modified medicine
Modified education to mold thinking to ensure knowledge, belief and medicine to stay in the proscribed paradigm
Punish any and all idea structures that lead to unqualified thinking and ideas.
Rational thought only
(based on or in accordance with reason or logic. logical, reasoned, sensible, reasonable, cogent, intelligent, judicious, shrewd, common-sense, commonsensical, sound, prudent; From <https://www.google.com/?gws_rd=ssl> )
All-inclusive everything is possible paradigm
Everything is possible
All thoughts are valid
All observations are real
If you have thought of it, it exists
You are not the only one to have thought of it
If it exists, it is self-aware
There is no limit to creation
Every idea/thought counts
Every mind movement creates/manifests
What we see is what we have made
We can unmake what we don't like with a thought
It is our divine lesson to come into this understanding
Emotion = energy in motion
---
We are totally controlled in every thought movement we make from the time we begin to use language. Language is built on top of emotion which is our first reaction and expression to being in the 3D world. Have ever wondered how this is accomplished?
We have been captive within this manipulated reality system on this earth since forever. It is the structure of our reality. We have been told in one way or another - manipulated, so to speak, how to feel about all that we see and all that happens to us. In other words, we have been trained to make a judgment on our emotional flow and discern if it is good, bad, acceptable or horrible and therefor judge ourselves. The only way out is to use the system to crack the system. But, if we were to realize the all-inclusive paradigm, we would have no structure to reality and because we have, as a planet, worked within the current system for eons, we do not have the consciousness to be response-able for the vastness of that reality.
So we have to take baby steps to that realization. We have to change the system from the inside out by using the system against itself, or more precisely, change the system and its primary tenets to allow for growth. This way of looking at reality is so very established here on this planet, because everybody uses it and because it's already being used to control and manipulate the souls here, so, it would function the best for change.
How would this look - what would it mean to change it from the inside out? The first way we respond to 3D life when we are born is emotionally. As a baby and young child, the world runs on your feelings. As such, our emotions are continually used as the basis for programming and higher thought development. Thought becomes overlaid on top of emotion, but emotion is the basis for our reality. The easiest way to control, lead or change humanity is then through its feelings. It is also the easiest way to do it unnoticed.
The only categories that humans allow expression of emotion without judgement are the arts. We prize our music for its ability to move us to emotional states, help us remember events in our life (that actually became events due to strong emotion), we prize our artworks to record moments of extreme emotional effect, and we love our dramas and plays and TV and movies for the engendering of understanding in the emotional realm through emotional movement/learning from deep in the drama.
A good story can go straight to the heart and the emotion it engenders is allowed free access to our beingness, because after all, it's just a story, right? When you add the language of emotion - music - to the drama equation you exponentially increase the emotional effect. The net effect is that, it is as if you actually lived the portrayed event yourself.
The arts have a tremendous effect on our spiritual learning curve because they are a direct input to our soul. They have also been used against us by programming units that have been brought directly into our homes ( TV ) and now are even so convenient as to be hand held, where our emotional status is measured moment to moment all day long by sneaky algorithms called social media. The more emotional information gathered by these things, the more fine tuned the manipulation programs to use our emotional energy can be. Our emotional energy creates this world reality, or how we see and experience this world. The best way to control intelligence is to limit it's experience, or input. When you keep a mind in a cage, so that it cannot see the rest of what is around it, then it cannot interfere with what it cannot see or understand. Thus the paradigm is protected and continued.
The difference between the two paradigms above is; one has thought/idea structures laid on top of direct experience telling you how to feel about it, the other does not. Part of what is going on today is that everything we see in lamestream media is telling you how you should feel, instead of just reporting the events and allowing you to form your own opinion of your feelings. Have you ever noticed that feelings are the motivator for action, if you don't care, you don't act. This energy that wells up from inside of us as a response or reaction to this world IS our creative power. When we talk about psy-ops and false flags being run on us, we are not talking about the event or actions themselves, we are talking about the net emotional effect it is having on us. That is the power behind every manipulation on mankind. After all we are taught in a 3D world of hard science, fact and prove-abilty that feelings are to be discounted if you want any credence, money or survivability at all in the world.
So, to change this, IMO it would be very important to become intimate with your own feelings - the core ones that you use to describe who you are and why you are.  The ways to do this are as many as there are people on this earth with one constant:  emotional integrity. Being honest with your self about it with out judgment and simply understanding why you feel that way. You can go on from there to decide if you want to change or keep what you find. But YOU decide, you and only you, not someone other than you or some institution, or anything outside of yourself.
Those who would control the game are few and they use the rest of us and our sacred creative power of emotion against us to create a system that keeps us trapped in a paradigm that we are not even aware of. If we should one day decide to take that sacred power back, understand its immense potential for us, well, we would finally emerge from darkness into light.