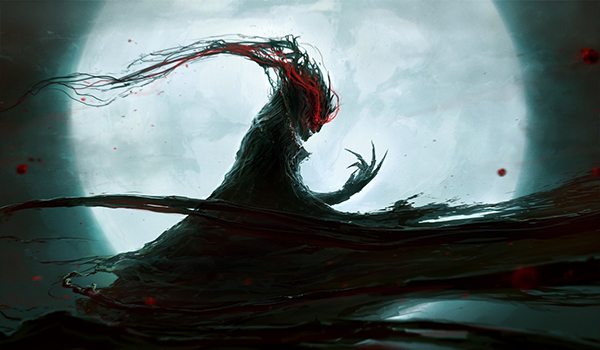 So, these last weeks, as disclosure has sped into ever increasingly widening circles, my mind has come back to and my heart has centered on this issue of why our hearts desire is such a hard thing for us to realize and how imperative it is that all of us wake up before it is too late for the planet and us. If what happens next on this earth is predicated on how well we create a wondrous future in our hearts, our hopes and dreams, we need to really get to work!!
---
As much as we would love to shove this whole situation we think we are stuck in on earth at this moment on to another - other than ourselves, truly, it all exists and exudes, manifests and has action in the world from our own creative power.
The demiurge is considered the 'mind' of the one source - the first emanation of the creative force. We are that mind. All of creation including alternate universes and other states of existence are that mind. All that is manifested comes from, is created by that mind of which we are but holographic fragments.
Enter in the idea of the over lord controlling corrupt, dark demi-urge, archon personality that is as old as the manifested universe and just as insane as it is old. A larger conglomeration/grouping of intelligence that is currently performing the task of projecting the shadow side of the creator to objectify, make visible, its qualities that it might be known and seen and therefore be brought into balance with the whole, illumined.
Never think that evil, imbalance or darkness will be eradicated or killed or eliminated, for would you destroy your own hand? One of the hardest truths to work with in any re-membering process, any healing process, is to understand that darkness is simply the unknown, shoved into a dark forgotten corner, an aspect of the wholeness that needs light shown upon it so integration can happen. It is a part of us.
Once the so called dark qualities of self are known and understood as part of your wholeness, the addition of them into the light, in acceptance and self forgiveness, back into yourself/awareness, creates great strength.
So, the parasite we seek to overcome and eradicate is part of ourselves. That we profess it is not - that we hate this parasite and all its nastiness is simply a symptom of our abject refusal to look, sort of like walking around with a bloodied stump where a finger used to be all the while saying that that finger is NOT a part of you while you stand there bleeding to death.
It is possible and has been documented that an aspect of yourself in trying to integrate back into wholeness - or be healed can create a problem so big that, in the end you have to capitulate to it, to take notice. For instance: anger that turns into an ulcer that becomes cancerous. It is well known that true forgiveness is part of the treatment process in healing cancer of any kind.
To take this analogy a step up into societal groupings, we know that there is such a thing as the unconscious consensus in the world. We have all been learning at hyper speed how well we have been tricked by the manipulation of this aspect of ourselves before we woke up. As we go along, we have begun to realize just how it has been almost a superconscious force in the world that has been manipulated and used to keep us from coming into the light (example; the world's religions are used as a cage ) - for as long as we refuse to look, it has a power that can be used against us even as it is a part of ourselves… !
The only way to balance all of this out is to integrate - illuminate what we have shoved into the back closet of our minds and hearts and see these aspects of ourselves as part of our wholeness, whence a great source of power and will shall at once be re-integrated into the light of our heart. IE: once we forgive ourselves for hiding and love our un-illumined (dark) parts for the gifts they bring when in balance with the rest of our wholeness, we will step into the path we were always meant to be on and this world and all of us will transform.
This is the true meaning of love, for in our wholeness and balance is the key to the rest of the entire creation.
As Above / So Below