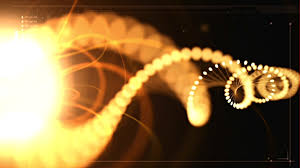 If you are a normal human being alive today, walking around on this earth, then you are a human hybrid. There are all sorts of DNA with in our 3D and energetic bodies. The 3D bodies are made of part annunaki and part pre-annunaki plus all the variations that have been added in and tinkered with by the genetic farmer races. In thousands of years the DNA within the human genome has become extremely homogenized - even if you think you were descendant from the line of royals currently on this planet. There is no way to avoid the fact that we are ALL mutts. In a way that makes us all stronger on a structural level.
Then we have the energetic DNA. Yes there IS such a thing. We have now measured something called Biophotons given off by the body. It derives from the fact that DNA is a light structure. It has been proven that it can be changed with light and sound vibration by experimenters in Russia.
The Russian biophysicist and molecular biologist Pjotr Garjajev and his colleagues also explored the vibrational behavior of DNA. In brief the bottom line was: "Living chromosomes function just like a holographic computer using endogenous DNA laser radiation." This means that they managed, for example, to modulate certain frequency patterns (sound) onto a laser-like ray which influenced DNA frequency and thus the genetic information itself
They even captured information patterns of a particular DNA and transmitted it onto another, thus reprogramming cells to another genome. So they successfully transformed, for example, frog embryos to salamander embryos simply by transmitting the DNA information patterns! This way the entire information was transmitted without any of the side effects or disharmonies encountered when cutting out and re-introducing single genes from the DNA. From <http://www.rense.com/general62/expl.htm>
THE DNA PHANTOM EFFECT
When hyper-communication occurs, one can observe supernatural phenomena in the DNA, as well as in the human.
The Russian scientists irradiated DNA samples with laser light.
Many controlled experiments showed that the pattern continued to remain stable after the DNA was removed. The energy field of the sample apparently remained in that location all by itself.
[In fact, the DNA Phantom continued for up to a month after the sample was removed!]
This effect is now called the DNA Phantom Effect. It is surmised that energy from outside of space and time still flows through activated micro-wormholes after the DNA was removed.
From <http://divinecosmos.com/start-here/articles/362-groundbreaking-russian-dna-discoveries>
So, we all need to stop, think, and remember when this information about the Arcatlantians comes out that, our DNA since then has been put in a blender and whirrrrred about for quite some time and the question of identification by 3D characteristics alone is as silly as our racial bias today, AND WE ALL KNOW THIS.
This lovely body of mine, that has carried me now for 63+ years has worked hard to stay balanced and fit and happy, has never once stopped breathing or the heart stopped beating and with all the abuse I have given it, still runs on like a Timex watch. Therefore, I give it my gratitude every day for its functioning and feed it well.
But it is NOT my identity. I got a lot of shit for being short, red haired and female over the years. Lots of people assumed quite wrongly, things about me that made no sense to me. It started me thinking very young about the me that is identified as this body vs. the me that lived inside of it.
This body is just the accumulation of experience of my time in this place in this now - a record, if you will, of the whole thing, like a walking memory stick. It's an expression in a way, of the me that lives inside of it - but only a miniscule part of the whole me.
My point with all of this is that, when the information about Arcatlantis comes out (and it already is) remember the genetics are going to be 'interesting' and will be used as another ploy to separate and divide us as living souls. I ask you to keep this in mind and resist the temptation to further divide us as souls having a human experience and to rise above any all divisive feelings, to look inside and know that really, we are all just energy playing in matter, trying to have a fun time, on vacation and there is soooooo much more to life than what you look like.
The ancient war that migrated to this planet, based on the idea that one form is greater than and more important than another, and carried forward by not only the pre Adamites, but by the genetic farmers, was an attempt to keep the genetic experiments (us) from being contaminated (with each other). This then was picked up and used by the reptilians for the energetic farming of the population and strengthened into the fear of anything different. Quite efficient, don't you think? Get them to hate each other and then the DNA sequence we are working on will not get muddled up. Kinda like petri dishes, but energetically (ideas) made and self perpetuated, and the Reptilians get extra loosh/food energy off us in the bargain!!!
In the near future we will be able to change our DNA with a thought, a sound, light, and energy exchange. If we can ever get there and not be bamboozled into killing ourselves off once again because of the people out there who are frightened of us, should we actually grow up.
So really, this is just a heads up. It's getting very interesting and I can see how the cabal will try to manipulate the coming information to get us all to feed them once again…
IMO
"Remember that in dealing with the insane or wild, you must first gentle them before any progress can be made."