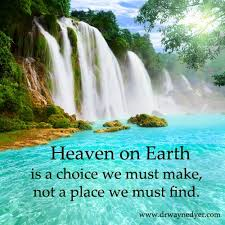 It's all true.
All of it. They can take all their cover-up lies, bread and circus, artificial stimulation and stuff it! It's time we all get over it too. Just go there. Everything we have ever been told in the last 100 years is a sham and a lie. Most science, most history and especially most technology. Who we are and who we think we are at totally different ends of the spectrum. There is ET life all over this planet - including us.
JUST GET OVER IT!
I don't think there is one piece of information that could make me 'reality check' any more. I'm so over it that it has closed the circle for me and I'm back at; If this is true: then lets integrate it and get on with the next step. What would be the next step? IMO it would be trashing each bit of mind control programming, both emotional and intellectual and piece by piece regaining my truth. Why do I say my truth? Well, because your truth will be different from mine because you are different from me - we will have a basic direction that is the same - but the inner realizations, my truth and yours will be slightly different. That aside, what could my inner truth look like?
We live on a planet where many multiples of intelligent species live. Some are indigenous, some just want to explore this place, others want to take over and control this space, some want to farm this space (us included as a product), some want to engage with us, others want to investigate us and still others have been running experiments on us for quite some time in one way or another.
That aside, I maintain I am sovereign in as much as my understanding and level of learning can allow me to be. I intend to embody that principle as best I can as I go on. What does that mean in my actual living space? Well, Integrity, honesty, and gentleness of spirit. It means I will conduct myself and my energies as best I can to promote peace and love to those around me, those I interact with and those I have contact with. Whomever and whatever you are. Humans have a great capacity for turning emotion and experience into wisdom and artistic expression. We produce a 'something' from what we learn and integrate. We change quickly. So much so that we do the cargo cult thing quite easily. We have been adapted to look for leaders and gurus and gods and teachers and 'fixers'.
This current rash of whistle blowers and truth tellers and revealers and most of our ilk's investment in the story and speculation, shows that quite nicely. And to me it's just another aspect of the gods coming to earth to once again modify our structures, both inner and outer, for their own reasons. So.
What about our daily quality of life? What about our deepening of our wisdom, what about being here now, instead of waiting for the next 'shocking' reveal??? Hmmmm? What about it?
What about us deciding what we need to enrich our lives and those around us so that we can reach some agreement on love and peace? What about deciding what we need to open our hearts and extend compassion and love to each other? What about learning to do that from a position of stable strength and deep understanding of your fellow next door - or a couple of communities away, or the world?
What are we doing or learning that could begin that process? Because I can just about bet that when that happens and it no longer matters who did what to whom, when, all that information that we think is so vital but can't get to will become SELF APPARENT. And by that time, our particular flavor of bread and circus just won't matter that much. I'm over the Saturday morning cartoons. I'm just done, over baked. I want to get out and stroll through a beautiful morning on a path to finding out what we need to do to create what Gaia keeps whispering in my ear is possible.