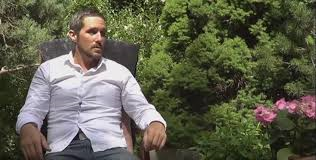 you all are all very lucky, this was going to be an article on how voting is bogus and everything that was talked about Monday night illustrated that fact and that we do need a new system - on the Jimmy church Radio Show.... but then this came up.
---
Recently I have been following a new whistle blower named Aug Tellez. He has interesting information to share on cloning and consciousness transfer technology. He does have problems organizing his information hierarchically so that it is digestible, but if you listen enough you begin to get the gist of his message. And yes, I did say: CLONING AND SOUL TRANSFER TECHNOLOGY.
This all becomes very interesting when connected with the death of the super soldier Max Spiers, that Kerry Cassidy has been following for years. http://projectcamelotportal.com/2016/07/18/max-spiers-supersoldier-murdered/ He was basically giving out the same information, but with more coherence and was likely poisoned to death for it and then brought back.
It gets better.
Kerry and Miles Johnston in Kerry's latest interview of this subject both talk about this technology of soul transfer as if it is known and accepted fact.
I actually caught Max Spiers's last interview on you tube before he died and I noticed the man seemed to be in a lot of physical discomfort. Then a day or so after that I heard he had died. I immediately suspected murder. This was just before he was going to speak at a conference outing cloning technology and it's current use in the presidential arena. (yep, I just said that) The New York Post even commented on it along with almost all the main stream media in the UK.
1. https://www.thesun.co.uk/news/1998060/max-spiers-conspiracy-theories/
2. http://www.telegraph.co.uk/news/2016/10/17/ufo-experts-death-prompts-conspiracy-theories/
3. http://www.standard.co.uk/news/world/conspiracy-theorist-max-spiers-about-to-reveal-details-of-black-magic-ring-before-death-in-poland-a3371541.html
Very interestingly, then the 'connect the dots in the round file in my head' started to go ding, ding, ding, and I realized that Aug Tellez has been talking about this tech himself, albeit in a highly disorganized manner, but non the less getting it out there.
So here are a series of interesting videos in this whole matter.
---
Aug Tellez on cloning (if you can get by the obnoxious interviewer, I almost turned him off but my hands were full of paint and the info proved to be very valuable): https://www.youtube.com/watch?v=ptbqk4EsmwI&index=2&list=PLGPayAubYjSFWrEAOANOdN-eHwnmbVZk1
Kerry Cassidy and Miles Johnston on new information related to the death of Max Spiers; https://www.youtube.com/watch?v=eUOb7Dp7b2E&index=1&list=PLGPayAubYjSFWrEAOANOdN-eHwnmbVZk1
The last interview with Max Spiers where you actually SEE him on camera with what I can conjecture is a lot edited out : https://www.youtube.com/watch?v=OzA4orhnIXg&list=PLGPayAubYjSFWrEAOANOdN-eHwnmbVZk1&index=10
The "official" last interview with Max Spiers done by the same Polish journalist with a lot of other visuals added in and almost all of the above video footage of Max edited out: https://www.youtube.com/watch?v=0-4KrCzit1o&index=8&list=PLGPayAubYjSFWrEAOANOdN-eHwnmbVZk1
So, IMO we are dealing with a triple convergence of information on cloning and a lot of soul technology that in light of all this must be reviewed and looked at differently. I think in the next months or so, more of this information will come out through other whistle blowers and be very relevant to what is really going on.