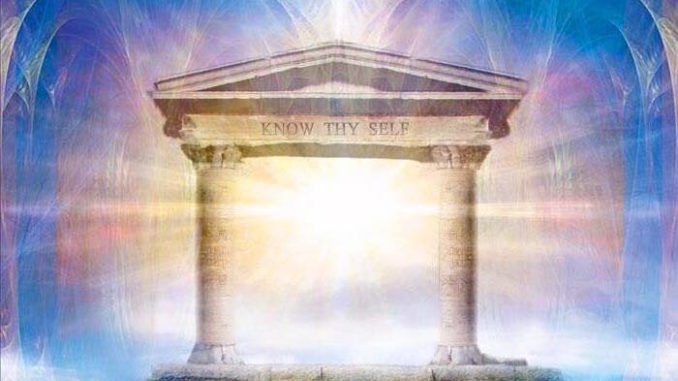 You can't get lost if you have a map. But you need the whole map. You need light to read it and you need eyes to see it and use it. The biggest problem we have right now is this idea that life is an either or proposition. Black/white, good/bad, left/right, up/down… Physical/nuts and bolts, or nonphysical/consciousness…
If you want to trick us landlubbers - muggles stuck down here on the planet, just make it invisible to us - we've been trained to do the rest of it. (the giggle factor, the professional suicide, the mental institutions…etc.) Like Pavlov's dogs, ring that bell, we'll salivate and not even know why.
Well, most of us. However, those of us who are awake have another bone to contend with, it's the current new malaise: Too Much Information. There is a factor that we all have inherently inside of us that could answer to all the confusion. It's called consciousness. Let me 'splain somethin.
---
Kerry Cassidy's last interview was with Capt. Mark Richards who is in Vacaville Prison on trumped up murder charges. It is her 6th interview with him. I always find that these interviews are challenging because I always find myself going, "Really? That's just a bit out there.", and then as time goes on what Capt. Richards says comes to pass. To wit:
Jack Sarfatti is a physicist that talks about neutron star energy being used as power for ships. Capt. Richards says he is correct and that they can also use the star as a gravity flux weapon when it is pushed through a wormhole and aimed.
Antarctica (Arc'lantis as I like to call it) is a favored place to have secret meetings with ET's because it has less surveillance than the rest of the earth. Also what we are being told about the excavations etc. going on is happening in another dimension and that there is a rather large portal in the side of a mountain down there…
Viet Nam was not the fight we thought it was. Nope. There was an invasion by what are called the Trogs who are spider beings the size of a VW bug. They mind controlled the people and then ate them - why the entire population around Angor Wat disappeared. Nam was a war that fought them off. They are also trying to come back through the portals there at Angkor Wat. The soldiers from Nam have been Mind wiped. Many of them have PTSD not because of the fighting we saw but because of the real war with the bugs. As the memories start to come back most self-medicate with drugs.

We must be awfully tastee…
I have known a lot of vets with internal terrors that go way beyond just jungle fighting.

Most of our wars have ET elements to them whether we are being helped out or we are fighting the enemy for them.
Letterman hospital was literally blown up because the studies done by the Stanford Research Institute at the hospital created so much residual energy and so many portals that there was no way to control it except to destroy the building.
The Aldebaran 'fascist' race we have heard of is outed in the TV show the 'Event" found on Netflix. They now live in a part of Africa. They were given land there after blowing up every place else they had lived on before.
The Raptors have aligned with the US Air Force in the last five years because they have realized that it would be in their best evolutionary interests to work with us instead of kill us. They have been showing up in a show called the T-Rex show. Some of the dinosaurs are actually real.

Really????  I could go see and meet one? Would you?

They have been using people like William Thompkins and Bob Wood to disburse information because of their plausible deniability factor in that they are old and they can be discounted easily should the need occur and the plans change.
David Adair's adventure with the intelligent alive ship is most likely true says Capt. Richards. He is the only other person who actually had contact with a ship, called Minerva, and he actually flew her. Adair's ship's engine had been destroyed. Mark thinks David was mind controlled to ruin his engine by the ship to delay us from getting into space.

Although I think it might be 2 different ships, David's and Mark's. IMO both sentient and both very old. This rings very true for me and I don't know why...exactly.

The last point of her video talks about the 2 versions of the Secret Space Program.

First version

We have interaction with both positive and negative races off world of all kinds.
We are being helped to wake up and stand up for our rights as a planet
We are being encouraged to own our sovereignty and WAKE UP!
We can help, but we need to know what is going on to help!

Second version

All aliens are our friends and positive
Don't worry, be happy
Sit back, go back to sleep
Certain earthers who help think they will get privileges

NOW (new world order)  and very STS (service to self)

Both factions plan on revealing ET's, one as a fake invasion the other as not fake, but friendly....
---
So, what to believe? The above didn't even cover all the psy-ops going on with our minds - the direct contact part of the ET question, the fact that anybody from off planet has better abilities that any of us and the fact that for them it's kind of like telling a blind person (us) what an elephant looks like. Most anything can be said and we have to believe it because we cannot see for ourselves. The goal is to know for ourselves instead of having to believe.
Consider: if we had been able to develop our conscious abilities through the centuries even a teensy weensy bit, we would be much better off in trying to figure out what is going on. As it is, until we do, we are always going to have to take somebody else's word for it.
As I mentioned two articles ago, even when we begin to develop something positive for the planet, it gets infiltrated and taken down. The other side to this inner war we have all been embroiled in is the enemy is conscious and we are not. Trust me, this is the main weapon used against us - our own minds.
The guest last night on Jimmy Church Radio Fade to Black, Georgia Lambert, was correct about everything she said. ALL of the information she talked about has been with us for centuries, but hidden, or twisted, or taken underground or within mystery schools. Or written in languages that are long dead and unreadable or misunderstood and no longer taught. The first thing a student on the path is told is that every piece of information and knowledge they encounter must be tested and the veracity and truth of it must be self-evident from within the student. Because we have been told for centuries that we do not know and can never know except when we are spoon fed the 'correct' information, the only way the student of the mysteries is truly taught without sabotage is by self-recognition on his inner journey. And Georgia is right, the final step in any learning process is the embodiment of the learned principle into the very life force and expression of the being.
That is also why the path to conscious unfoldment must be walked first before any alchemical information is given, because before you know yourself, transformative information can be used against you and you will never even have a clue that it happened. Even if you wanted to choose, you would not have had enough inner recognition, or inner mastery to do it.
One of the first things that must happen is encountering the dweller on your own threshold to your inner being. (My last article) this must be done, or trust me, it WILL bite your ass. Later on.
So, Lost much??? Don't be. The first step is knowing that you don't know. From there, all else progresses naturally. Both the inner and outer journey. It's sort of like growing older, whether you know how to or not, you will.
It's just, do you want it in wisdom, or woe?