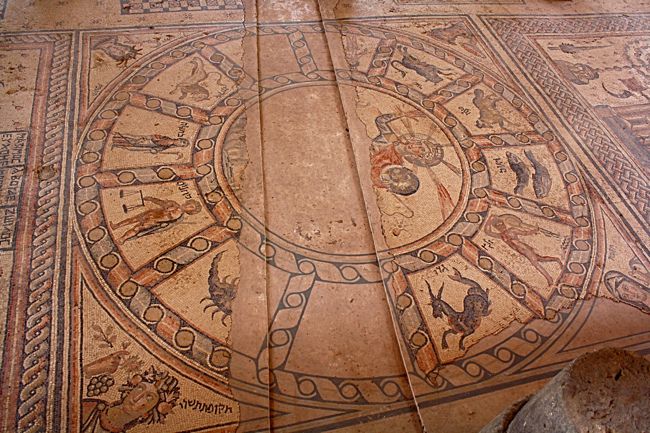 Recently it has been confusing to write. The only thing ever to come out of me has been about my own experiences or opinions. I can only say what I have realized or observed. You all know I don't have a formal educational scrap of paper making me 'certified' in any scholastic discipline. No biggie. But I'm a really opinionated personality. Probably because I say things out of hand - without any 'recognized experience' in the field to back it up. But I still write it out and offer it up. And… holy cow, I have people who read it!
What has been going on in my inner world is a new mini upgrade of perspective. This change was contingent upon emotional growth. The kind where you learn more about yourself and then get to see the world just a bit differently. Personally I find this type of growth uncomfortable because it always involves confusion, an upwelling of emotion and the removal of an increment of the blinders we all have. I used to use all sorts of avoidance tactics back in the day, and always after I went there, realized that most of the pain I was feeling was from my own resistance to just look.
It has gotten much easier the older I have gotten - but I still sometimes need a cattle prod to move.
This time the transition has been easier due to the influence of some people in my life who understand. Also the influence of some people who are incredibly gifted at readings. And - a group of people of like mind because they have managed to open my windows by gifting me with information.
I am so, so spoiled! 🙂
Today I listened to an UPARS lecture by Laurie McDonald. https://www.youtube.com/watch?v=oglXsphbres that was beyond excellent. She is a researcher in the abductions field. YOU MUST GO WATCH THIS. She breaks down the interaction field between us in the 3D sensory box and communications that are happening just outside this damned quantum box limiting most of us to ONLY 3D! I was planning to write an article on how you control an entire planet of people who innately have the ability to shift awareness and perspective and be aware of their connections to all space and time - IE who are naturally multidimensional (that would be us).
The answer to that is with Poison. Two kinds of it. What is that poison?
These last two weeks, listening to the Jimmy Church radio program 'Fade to Black' presented multiple answers to this. The first part of that answer is to use religion. Ralph Ellis ( https://www.youtube.com/watch?v=ghqep0_-pO8 Monday - "King of Judea" and the next Monday part 2 https://www.youtube.com/watch?v=jHbibcpMsIE ) has presented a very clear picture of how not only religion - but religion stated as history was cleverly used to point us in the wrong direction for at least 2000 years. How one ET faction (reptilian IMO) who represented Rome not only rewrote history, but fabricated not only one, but THREE religious factions and made sure it replicated throughout the earth like a virus, to set man against man. Not only that the Rome contingent then went skillfully about eradicating and any and all vestiges of any belief system that encouraged innate wisdom from within throughout the last 2000 years, torturing, defaming and even creating fearful images around our own recognitions of who we were, and when that didn't work , infiltrating and skewing this knowledge anyway they could. Even the Law of one mentions this happening from the last civilization round during Atlantis and then into the great migration into Egypt, which carried on into the (tut) Moses exodus out of Egypt and became manifest in the very language of the ten commandments. We are still dealing with this underhanded sneaky skewing of our perceptions today.
And after this last two weeks, I am beginning to wonder if the Annunaki and the Law of One people are not connected. Why? Because Law of One talks about Thoth being one of them. One of the connection factors for me was the grand horoscope connection that came from Egypt into Persia into Rome and the EU all from the "Gnostic/Nazarene' connection. We will have Ralph Ellis back next Monday May 2nd for this third part, and it is my guess he will link these up. Ralph, by the way does ALL the research needed to verify everything he says in the "approved" academic mode. He has dared to think out of the box and brought many treasures of information forward and put them where they need to be in The-Story-Of-Us.
In between Mr. Ellis, on the same radio show, Fade to Black, we then had very relevant information on the second type of poison being used to control us - a natural race of beings innate in multidimensional existence. WHAT, you might ask is that? It the physical component to the nonphysical one. Chemtrail, Vaccination and GMO's and last, but not least, money. I hate focusing on the low level slimy criminal part of all this. There are enough people out there doing it with far greater passion and information than I have. Go look. But the point is, it's much harder to hangout in the fun part of yourself, when the physical part of yourself feels so absolutely rotten! It's like trying to get through the rest of the movie when you have to pee.
And ok, back around the UPARS video of Laurie McDonald. This woman is brilliant. She is connected with FREE and also has several networks and a business around helping people with the Contactee/Abductee syndrome. And yes I say syndrome because it is wide spread enough in the population to be a syndrome. Worldwide, there have been 280,000,000 (million) reported abductions. She goes into detail about the types of interaction and makes great sense about it.
Her categories are:
Abduction: of the body only
Channelers: a co-mingling of minds - like a medium, where you get out of the way and allow the takeover of the body so the ET/ED can use your vocal cords to speak
Contactees: mind/body, face to face eye to eye at your kitchen table type encounters plus downloaded information
Telepathic: Human initiated contact.
In all this her message and question for us is: How much of the phenomena is playing us - manipulating us? It is where I have been for the last year or so, because I have always had the type four experience. Which, now, is very hard to trust. It takes an empath to do this also because this type of contact requires you to 'feel' your way into it. Which is exactly what I have done since I was 5 or so.
Good question - this who is playing whom because it seems that EVERYBODY ELSE IN THE FREAKING UNIVERSE IS MULTIDIMENSIONALLY AWARE BUT US!!! Can we say easy pick'ins??? But, she describes us thusly:
We are HuMans:
Hu = light (which is a word we use for color densities - intensities)
Man = manifestation
We. Are. Light In. Manifestation.
This is all about our MIND/BODY relationship with the environment. So how do you keep us trapped???
Poison our Minds/Poison our bodies.
This is why it's taken me a bit to get it together here and write to you all. I had to open my eyes just a little wider and as always, part of me was hanging behind. But here it is. Next Monday with Ralph Ellis on Fade to Black http://www.jimmychurchradio.com/ should prove to be the icing on the cake, in my books.