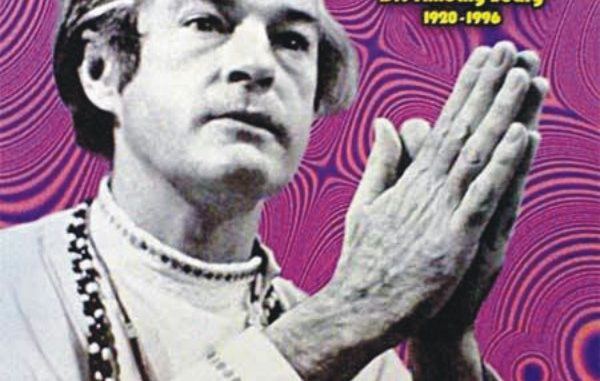 Have you noticed lately that there is a new mind paradigm going around for us alternative minds, who like to think we know what is going on, and therefor think we know what is getting ready to happen??? I finally understand that this is yet another mind control game.
1. They get you centered on
a. a piece of misrepresented science factoid
b. and old prophesy
c. a new trend speculation
d. a piece of new age bunny-foo-foo
2. They feed you just enough information to lead you on
3. They create a 'waiting for it' state of mind.
4. The end result of which is they feed so much information and dis-information that you become confused with potentialities.
This then keeps your mind unable to filter and actually find the connections, the node points where the information would actually make sense. It's like panning for gold mixed in with fool's gold, and even if you do find a relevant piece of information, you are still hanging waiting for the next thing to prove the theory you have latched on to.
It is a campaign designed to take thinking minds (if you are not aware of what is going on) and hang them up on useless trivia all while making you think it has the potential to change the world. Kind of just like the elections are doing to the main stream population.
Personally - if I see one more 'The World Is Going To Drastically Change This Fall' post, I'm gonna scream!! Please be aware that they wish you to WAIT. Wait and do nothing, wait and not live, wait and put off your life, wait and not create better strategies and problem solve for the future, wait and DO NOTHING! This effectively turns off your higher mind that would catch on to this game if only it wasn't… waiting.
This ultimately frees up your creative intent to be used by them, instead of by you. It keeps us from choosing any step by confusing the issues and affectively mind controlling a segment of the population that could be very powerfully dangerous to their agenda. This potential that builds as back pressure can then be used by them to create something WE DID NOT CHOOSE.
You see even if we choose in tiny intermediate steps, at least we are choosing, and at every choosing a modification takes place in the timeline that creates our own destiny. Control that and you control the world. So, metaphorically they have us with our heads up our a**es!
As we go on with our lives trying to be informed and spreading the word, inadvertently we are also spreading their propaganda because it has been very skillfully placed and planned out since the early 1900's. Recently I have come upon the idea that this is a far bigger, slimier game than I could ever want to realize. But I must, because I do not intend to play into their hands like the problem-reaction-solution scenario.
The drama triangle is a social model of human interaction – the triangle maps a type of destructive interaction that can occur between people in conflict.[2] The drama triangle model is a tool used in psychotherapy, specifically transactional analysis.
OriginThe Drama Triangle is a social model that was conceived by Stephen Karpman, M.D., a student studying under Eric Berne, M.D., the father of transactional analysis. Berne encouraged Karpman to publish what Berne referred to as "Karpman's triangle". Karpman's article was published in 1968. Karpman received the Eric Berne Memorial Scientific Award in 1972 for this work.
Through popular usage and the work of Karpman and others, Karpman's triangle has been adapted for use in structural analysis (defining the conflict roles of persecutor, victim, and rescuer) and transactional analysis (diagramming how participants switch roles in conflict).[3]
In the theory Karpman used triangles to map conflicted or drama-intense relationship transactions.[2] The Karpman Drama Triangle models the connection between personal responsibility and power in conflicts, and the destructive and shifting roles people play.[4] He defined three roles in the conflict; Persecutor, Rescuer (the one up positions) and Victim (one down position). Karpman placed these three roles on an inverted triangle and referred to them as being the three aspects, or faces of drama. Karpman, who had interests in acting and was a member of the Screen Actors Guild, chose the term "drama triangle" rather than the term "conflict triangle" as the Victim in his model is not intended to represent an actual victim, but rather someone feeling or acting like a victim.[2]
The Victim: The Victim's stance is "Poor me!" The Victim feels victimized, oppressed, helpless, hopeless, powerless, ashamed, and seems unable to make decisions, solve problems, take pleasure in life, or achieve insight. The Victim, if not being persecuted, will seek out a Persecutor and also a Rescuer who will save the day but also perpetuate the Victim's negative feelings.
The Rescuer:
Karpman drama triangle
The rescuer's line is "Let me help you." A classic enabler, the Rescuer feels guilty if he/she doesn't go to the rescue. Yet his/her rescuing has negative effects: It keeps the Victim dependent and gives the Victim permission to fail. The rewards derived from this rescue role are that the focus is taken off of the rescuer. When he/she focuses their energy on someone else, it enables them to ignore their own anxiety and issues. This rescue role is also very pivotal because their actual primary interest is really an avoidance of their own problems disguised as concern for the victim's needs.
The Persecutor: The Persecutor insists, "It's all your fault." The Persecutor is controlling, blaming, critical, oppressive, angry, authoritative, rigid, and superior.
Looking at the above information this game is played by all who control society in a multitude of ways. You only need to rename the corners of the above triangle to see the various ways this strategy is employed. By the way it is possible to add more points making the triangle into a loop and that is called a conjugated loop. That is changed by interfering with the connection between any two points breaking down the entire system by destabilization.
Homeostasis. Systems have a tendency to maintain the status-quo. That is, they abhor change. Systems will do anything they can to keep things static.
Feedback loops. In order to maintain homeostasis, systems use feedback loops. Each part of the system provides information to the other parts of the system, which then adjust themselves accordingly. How does this manifest in a couple or family? Members of the system will influence each other with their behavior. Assuming the system was healthy to begin with, it becomes dysfunctional when homeostasis cannot be maintained.
Circular causality. In a system, it doesn't matter where the problem started. Causality is not linear in that sense. Each part affects the other in a loop, so it doesn't matter where you begin to examine the problem. You can start anywhere and still cover all of the bases. From <

https://www.mastersincounseling.org/family-therapy-what-you-need-to-know.html

>
Numbers one through four up at the top are considered a feedback loop. Take one of the points, start there and watch the system start to crumble before your own eyes. You will have broken the internal hold this artificial systems loop had on you.
I bring this up because listening to Race Hobbs last night, hearing just one more person talk about the disenfranchisement they were feeling with the alternative media the social media and the webs that it enfolds us in, made me realize that it is another grand game, because there are those who discovered the first game and got out of it - so another one was created, or was always there from the planning stage and soon we will discover another and another ( the haunting presence of the Matrix movie prophesy… Or was it a prophesy?) It could be that it was also created to misdirect our attention, intension and creative ability.
Maybe I should just take the old hippie phrase and run with my version of it:
Turn on: my mind
Tune in: to my intuition
Drop out: of it all