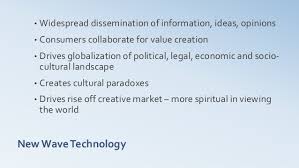 I am sure you all could really add to this list - and also see how these all intertwine on many points, but here are a few ways we are all being marketed to and lead down the garden path - and, IMO being distracted from the one thing we never do: spending time knocking around inside ourselves getting to know us.
Mass marketing scheme # 1: the oldest one around
The idea that the cataclysms we know of from the past - even millions of years ago, were NOT natural. That they were created.
IF: you can manipulate the space time continuum - the fabric of space, by whatever means (and there may be many ways to do this) then you most assuredly can manipulate comets, asteroids, planets and even solar system balance and arrangement. Easy-peasy.
IF: you are at that level, your life span would be immense - basically however long you wanted it to be and your physical manifestation, if you so chose to manifest, would also be whatever you wanted it to be. So if you were running experiments on various life form developments across the universe you could do whatever you needed - even terminate whole planets. Or, if you were experimenting with the psycho-soul development through 3D experience you could present certain biological developments of that experiment with certain patterns like 26,000 year cycles that would ultimately destroy entire planets and then build them up again - say you were trying to prove that certain knowledge survives past the physical form and will epigenetically repeat or be present within a biome once it is developed regardless of a total destruction of that biome… That patterns of information exist past the physical expression of those patterns…
However, since you would not want to let the rats out of the maze, every time they got to a certain point, you took them back to the beginning, continuing the experiment at a different level, because if they got out, your research would be over.
I suggest we are once again at this point and we need to understand the manipulation we are currently experiencing. We might finally be at the point where our conscious development could jump the electric fence of our cage and finally get out.
Unless they can convince us that it is still a grand religious mystery that is meant to warn us of our impending doom. (and really, who are they? Is there really even a they?)
Mass marketing scheme # 2:
This is a subset of MMS1 in that it has the whole entire alien life question in it along with the tech that has been marketed to us since Star Trek that we now all desperately want, except that we are now masters of space and transdimensional reality and are using those ideas to benefit us, instead of the other way around.
Mass Marketing scheme # 3:
Rid the earth of all the baddies by creating a presidential/gov't. messiah that takes care of business. Which ultimately means we can sit back and watch it happen, with the popcorn in our laps while we 'stay out of trouble', write a lot, research a lot and talk a lot all while catching every new TV show and movies that speak to our view point (called shadow work: busy work) and as Katherine Austin Fitts says, buy into the new "Hope Porn". (enter 'Q'…) Trusting that our all-powerful selection of messiah takes care of business. And while I'm not adverse to a bit of hope porn with maybe some real info thrown in, I'm not going to the bank with it. (https://www.youtube.com/watch?v=3e_e5WI_mjg )
So my question is, while all the falderal is going on, marketing this and that to you, can you even sort out what you really want? Can you sort out the purpose of all of it? Can you realize that you are still being led around by the nose? That ALL of everything you consume in the media, mass, alt or otherwise is precisely shaped and crafted in many ways to fit many people to in effect, keep them from really getting in touch with who they really are and what they really want?
Could it be that we really are that good at creating and all that we see, feel hear, touch and experience is nothing more than our collective creative spirits coming together to play a great grand game? If that's true I'm all for changing it up and refurbishing or outright changing the game. And I don't need or want some great grand corporate-religious structure laying down the rules and marketing the plot to me. Ever. Again.
Once again I am going to say that 2012 happened. The world did change, no, it didn't break apart but changed vastly and sorry to say - we didn't even notice. Our consciousness simply absorbed the impact and went on. Why? Because of our training. We ARE those super beings if we could just stand still long enough to FEEL it. It's all there. And we are still being led around by our noses so perfectly that we don't see it. Like the elephant in the room… and yeah, I'm still right here with you all, or I wouldn't be writing this. Question is, what do we need to do inside our real selves to get there?
Oops, wait-a-minit…there's a marketing plan for that…..