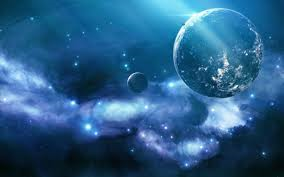 I am blessed to know these people who speak through one name, although they are separate bodies and separate people but not separate hearts and minds. So, I asked to share this because I knew the answer would be a precious gem of wisdom. Now I share it with you - having permission to do so. If you were from off planet, would you see us this way?
Alison Bell Have you heard this? I am curious of your thoughts, if you have.
https://www.youtube.com/watch?v=tAdNzVii5dQ
ROSWELL-Interview with an Alien-PART ONE In July 1947 the Roswell Army Air Field issued a press release stating personnel from the field's 509th Bomb Group recovered a crashed "flying disc" from a r... youtube.com
Or the full video   HERE
Or the PDF   HERE
Alison Bell it sounds very close to the blue Avians, and the law of one. Hmmmm
Maia Dalma My initial impression is that the material is authentic. It will take 1 hour and fifty minutes to listen to the entire presentation. No one goes to these lengths to hoax an unknown audience. There are many aspects of disclosure that have already taken place. Telepathy is difficult to interpret for the novice. She was a natural, it would appear. We will talk after I listen to it?
Maia Dalma Two stars. Zeta Reticuli one and two.
Alison Bell It gets even deeper. Only if you have the time to do it. There are 2 more of equal length. On second one now. Sounds similar to some of the things you have said. This is circa 1950's I am curious b/c it has 2 other sources that are similar plus things you have said... Round file correspondences
Maia Dalma We have the primer. So it is easier for us. We also have Tegan. What we do not know or understand, she does. It is a lexicon of idea. A form of communication we are very familiar with. Interesting. Crossover. Cindy will want to hear this.
Alison Bell I kinda thot maybe so. This history out lined in tape 2, I do not know enough to ascertain. It is interesting.
Maia Dalma The Domain. We are familiar with it. We have had interaction with this species several times in the past. The Tall Whites are the ones we worry about. This species are not atheists as humans define the term. This planet is the Jewel in Heaven's Crown. It was meant as a way station. A paradise among the stars.
Alison Bell That I do know, about the planet. As to the beings, I do not know. I was shown/told when I was 12 or so that the note frequency of this planet is love. That is its ultimate destiny. Imagine that...grin
Maia Dalma
The future of this planet is such that all individual consciousnesses must incarnate here at least once. It is the most densely physical existence in the Universe. Human beings have become convinced that they are merely mortal. Belief in death is the singular reason why. It is what humanity worships. Not God. Death. If humanity worshipped Love, the world would be much different. This question has been asked and answered. In this exchange. "This is their question? You jest. What is 'death' to us? Do they not know death so well that they each have come to worship it? They rarely talk about it. But they all believe in it and ponder it in all their waking moments... in all and everything they build and share. And what they believe pollutes almost all the things they hold as 'true.' Death makes meaningless most, if not all the things they dream. There is nothing they have created as a species that does not have the stink of death upon it the moment it is formed.... It is not this way in Creation, Syndia. We both know this. I will do as you ask. Share it? As you wish... In their world of illusions, they believe death is their King. They speak of karma and reincarnation, death and dissolution, as though they each 'know' of these 'truths' personally... But what do they truly 'know?' Their 'beliefs' are as mistaken as their 'truths.' Enlightenment has not changed them. For what they 'think' they know is the basis of a deception they have built their world upon. Look around it and dispute this with me... That would be an interesting argument...yes?
Is it not anything more than a nightmare made and shared by a Child of Creation? A dream they do not yet know Creation does not share....and what is death to us? You would have me tell them this? What is death to a culture or civilization that does not believe in it? What does 'our' Creator 'know' of death?' This should evoke a thought or two... If nothing more...the question is fair enough. We know what they believe. They live their 'truths.' As do each of us. And since they invite so much of it...and believe so deeply in it... perhaps a different perspective will help them better understand 'their truth.' Death means so much to them. And they serve it so well. Were that Life were true instead. So yes. Perhaps it is this way. To us, death has no meaning. Since the past and the future do not really exist, the idea of birth into a body means nothing to us, either once or many times. To us, death is but the central dream from which all illusions in this world stem. Is it not madness to think of life as being born, aging, losing vitality, and dying in the end? This question has been asked in many ways in many different times...by every Child of God. It is a question human consciousness asks in every culture. In every language. It is one of the questions that unite your species. The question is always the same, but the answers depend on what each 'individual' awareness believes.
But now it seems we need to consider all of this more carefully in light of the subject you ask me to explain. In the universe your species knows, death is the one fixed, unchangeable belief of the world that all things in it are born only to die. This is regarded by your species as "the way of nature," not to be raised to question, but to be accepted as the "natural" law of life. The cyclical, the changing and unsure; the undependable and the unsteady, waxing and waning in a certain way upon a certain path,--all this is taken as the nature of creation. And not one of you ever asks if a benign Creator could demand this of His Children. Each of you 'think' it. But not one of you ask it. Tell us this is not so. In this world's perception of the universe as God created it, it would be impossible to think of a Creator as loving. For a Creator who has decreed that all things pass away, ending in dust and disappointment and despair, can but be feared.
Creation holds your little lives in Its hand but by a thread, ready to break it off without regret or care, perhaps today... Or if it waits... yet is the ending certain. Who loves such a god, who believes in such a creator, knows not of love, because in his mind he has denied that life is real, though in his heart he hopes that life is eternal. Death has become life's symbol in this world. The world you know is nothing but a battleground, where contradiction reigns and opposites make endless war.
Where there is death in any culture is peace impossible. Because war and conflict are the idols human beings create and worship in bondage to it To us, death is your symbol of the fear of God. Creation's Love is blotted out in the idea, which holds it from your awareness like a shield held up to obscure the sun. The grimness of the symbol you create is enough to show it cannot coexist with Creation. It holds an image of the Child of God in which he is "laid to rest" in devastation's arms, where worms wait to greet him and to last a little while by his destruction. Yet the worms as well are doomed to be destroyed as certainly. And so do all things live because of death.
Devouring is what you have described as nature's "law of life." Your God is insane, and fear alone is real. This is your world. This is homo sapien-sapien. This is his belief system. The curious belief that there is part of dying things that may go on apart from what will die, does not proclaim a loving Creator, nor establish any grounds for trust. Your belief in what is real in this world tells us what your belief about all of Creation truly is.
If death is real for anything, there is no life. Death denies life. But if there is reality in creation, in life; death is and must be denied. No compromise in this is possible. There is either a god of fear or One of Love. The world attempts a thousand compromises, and will attempt a thousand more. Not one can be acceptable to us, because not one could be acceptable to Creation.
The Creator did not make death because Creation did not make fear. You did. Both are equally meaningless in Creation. The "reality" of death is firmly rooted in your specie's belief that the Child of Creation is a body. And if your 'god' created bodies, death would indeed be real. But Creation would not be loving. Would it? There is no point at which the contrast between the perceptions of the Universe and that of your world of illusions becomes more sharply evident.
If 'death' be real, then death is indeed the death of all creation, if the 'god' you worship is in 'truth' a god. And so all of His Own creations must stand in fear of Him. He is not 'your' Father, but becomes 'your' destroyer. He is not 'your' Creator, but becomes 'your' avenger. Terrible are His Thoughts and fearful is His image. To look on His creations is to one day die and 'know' death. This is humanity's great self-deception. Has it not been said that, "And the last to be overcome will be death?"
Your species worships the teacher, and yet as a species, it rejects His teachings. Without your idea of death there is no world. All your dreams must end with this one. This is the final goal; the end of all illusions. And in death are all illusions born. What can be born of death and still have life? But what is born of Creation and still can die? The inconsistencies, the compromises and the rituals your world fosters in its vain attempts to cling to death and yet to think love real are mindless magic, ineffectual and meaningless.
Creation is, and in Creation all created things must be eternal. Do you not see that otherwise Creation has an opposite, and fear would be as real as love? The central idea in all of humanity's various faiths, which are all predicated on the eternal nature of Creation could be stated thus: Accept no compromise in which death plays a part. Do not believe in cruelty, nor let attack conceal the truth of Creation from you. What seems to die has but been misperceived and carried to illusion. To the teachers of these faiths, it becomes their task to let the all of humanity's illusions be carried to the truth. But what is that truth? Each of them says 'Be steadfast but in this one thing; be not deceived by the seeming "reality" of any changing form.
Creation is Eternal. It does not end. It has no end. And each of those faiths teach that 'Truth neither moves nor wavers nor sinks down to death and dissolution.' So what is the end of death? Nothing but this; the realization that the Child of God is guiltless now and forever. For nothing but this is true. But each of you, and as a species, have forgot that it is not less than this. When your species abandons its worship of the illusion of death, it will know peace. And each of you will see how the world 'worships' nothing but death. In all the many forms it takes for all of humanity many forms, the reality is simply that what you each give power, will in fact have the power you give it.... Change this dream, and you can and will change your world. This is the Creator we know...the God we love...and the child's dream of death is but a dream from which we ourselves have awakened.
Alison Bell
Holy cow. See why I said it is similar to what I have heard from you all? The question remains as to how you awaken from the prison which repeats the lie over and over, and every model you see promotes the truth of the lie. Nature is. It demonstrates this truth. The truth of death. Until humanity can perceive beyond the physical eye it will never understand. Because the rest of ALL the information is untrue. Truly it is a prison. We have the contrast of what we live versus what we are told.
Omg. How would you relate the reality of your writing in its truth to who we have become? So that is it recognized as more than another pretty idea? Recognized as truth....instead
Maia Dalma Why do we think alien society will be as messed up as ours, Alison. If we don't grow up as a species, our children won't.
Maia Dalma We have finished reviewing the videos. We all agree. They are authentic.
Alison Bell My thoughts also. Will be starting the third video in an hour It interweaves with so many other pieces of information. Many correlations.
Maia Dalma  It explains a great deal. Is-be. We understand. Interesting nomenclature. This was also a past exchange. We have explained this simply once before. We will attempt to explain this again. We understand your questions. We also understand their impatience. Actions must take place in time. It is but a simple process all awareness must follow.
Our loyalty to humanity is presently important only to us. You know this. This must change, slowly at first, but it must change. Failing this, one may reasonably expect chaos and confusion as the event horizon unfolds. We have humbly asked you to share what each of you have learned with them. Nothing more. A candle loses nothing of its power in lighting another. We are grateful for the love each of you carry. We ask only that you share it. Creation will do the rest.
We understand the predicament each of you feels you are in. Your role in this event will be revealed in time. We simply ask you to trust us. You have great reason to do so and we are indebted to you for your faith in us. Each of you speak a common tongue beyond the many that they use. We are also truly grateful for this. We know well the time it took for each of you to learn the language that you share.
Humanity speaks only in words. And strictly speaking, words play no part in the task we have set before each of you. The deciding factor for us in our choice was always your prayers for peace, but as each of you have learned, asking is not the same as answering, nor is wanting the same as having. We will promise again. What each of you have asked for, each of you will receive. This is our debt. This is our promise.
They have not yet learned to wield the power of Spirit. Their individual understandings of this power are vastly different. They each know of it, but the conflict that rages now is for their understanding, not their confusion. In our deliberations, we gently refer to the prayers of your hearts, not to the Word your people use in praying. Sometimes humanity's words and the prayers it makes are contradictory; sometimes they agree. Yours are never so. It does not matter.
We do not understand their words, for they were all made by separated minds to keep them safe in their illusions of separation. Words can be helpful, yes, particularly for the awakened, in helping concentration and facilitating the exclusion, or at least the control, of extraneous thoughts. But we ask you again to remind us not forget that their words are but symbols of symbols. And as such, they are thus twice removed from reality. It presents interesting challenges to us. As we know it must for you.
As symbols, their words make very specific references. We understand this. We also know your people understand this. And they are, for the most part, vastly different in interpretations. Even when theirs seem most abstract, the pictures that they conjure in their illusions and the images that come to mind are apt to be very concrete. Unless a specific referent does occur to their minds in conjunction with a specific word, the word has little or no practical meaning to us, and thus cannot help this process. We know each of you knows this.
Their prayers of the heart do not really ask for concrete things. They always seem to request some kind of experience, the most specific thing asked for being the appearance of the 'bringers of the desired experience' in the opinion of the asker. The words, then, are merely symbols for the things they ask for, but the things themselves...they but stand for the experiences that are hoped for. Their individual prayers for all the things of this world will but bring the experiences of this world to them. This is Creation's way.
What the prayers of their hearts asks for... this... this will be given because this is all they have decided would be received. It is impossible then that the prayer of the heart remain unanswered in the perception of the one who asks. Be it one, or many. This, too, is Creation's way.
If any of them but asks for the impossible, if he wants what does not exist or seeks for illusions in his heart, all this will become his own. The power of his decision will offer it to him as he so requests. Herein lies their collective Heaven... or their individual hells.
Your people learned this a very long time ago. You have not forgotten this. The time has come for them to remember who they really are. Do you not agree? Yes. It will appear to humanity that the world they know is ending. In truth, it was over before it began. The sleeping Child of God has but this power left to him. It is enough. His words do not matter. Only the Word of God, the Spirit in each of them, has any meaning, because it symbolizes that which has no human symbols at all.
We know your people understand this as well. And you are all beloved in Creation because of this. And we know also that Spirit alone understands what this Word stands for. And this, too, is enough for us to believe in you. Nothing else truly matters. Have we answered your questions? Yes. We have. And we are grateful this is so. Be at peace. All shall be revealed. In time