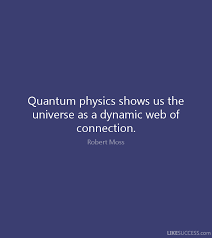 What is frequency matching? In its best aspect it is like being an empath, who can resonate with you and thusly knows your emotions and feel your bodily pain and can help thereby with healing you. OR it is a very gifted psychopath that makes you feel like nobody - nobody - has ever understood (grokked) you the way they have. They frequency match your expressions, your body language - posture, breathing, vocal tone - your beliefs, your needs so they can fill them like magic without you ever asking and they become your Soul Mate!
And, this is only in the physical 3D realm. Some intelligences can also do this in frequencies out of our perception range because they are not from our 3D here and now. That is how telepathy happens. It is also how religions happen. Once they have an open doorway - your permission - they can completely from the nonphysical manipulate your energetics: thoughts, feelings, energy levels, bodily perceptions and feelings. (We can do that now too, with tech.)
This is called frequency Matching with an agenda.
We have all had some touch with altering our frequency on occasion.
Channeling
Meditation
Contemplation
Imagination
Sound
Drugs/plants
These all could be doorways of perception to any realm, both higher and lower than 3D reality. Because 'reality' - the one they like to keep us all confined in, is just a frequency!
This could happen because any nonphysical intelligence can easily manipulate the human mind due to the psychological training we have had and because they exist outside of what we call visible light. Thoughts are things - meaning they have a vibratory frequency. So do our personalities - the part of us that manifest in the here and now on this planet. A more complex frequency like a chord, instead of a note, but it is a singular combination of 'noise' that is you. This frequency is out of the range of our ears and undecodeable by 3D people awareness. Instead, we "see" each other. However it is all part of what we call the Electromagnetic Field, EMF.
The range we sense sound in is commonly given as 20 to 20,000 Hz, though there is considerable variation between individuals, especially at high frequencies, and a gradual loss of sensitivity to higher frequencies with age is considered normal. Test how much you can hear with this video: https://www.youtube.com/watch?v=qNf9nzvnd1k
The range we see is MUCH higher: Electromagnetic radiation in this range of wavelengths is called visible light or simply light. A typical human eye will respond to wavelengths from about 390 to 700 nm. In terms of frequency, this corresponds to a band in the vicinity of 430–770 THz. From <https://www.google.com/?gws_rd=ssl>
Whereas the human body as a whole has a frequency range of resonant frequencies from 9 to 16 Hz, independent of mass, height and mass to height ratio. From <http://www.ncbi.nlm.nih.gov/pubmed/9306739> , with each organ and organ system coming in, when measured, in a sympathetic relationship to the total resonance of the body.
Look at this chart below.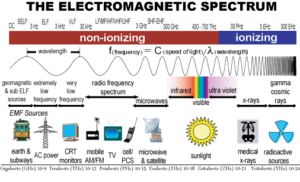 We are aware of many frequencies in many different ways. There are all the frequencies of the synapses in the brain along with the sensory mechanisms of the peripheral nerves ( the ones you use for touch) and that whole range of perception. We have the capabilities - that much is obvious, but we have been curiously trained NOT to pay attention to them. What if awareness of multiple densities is a natural state for humans?
This story below gives me pause and makes me think.
George Ivanovich Gurdjieff (/ˈɡɜːrdʒiˌɛf/; January 13, 1866 – 1877? - October 29, 1949[2]), also commonly referred to as Georges Ivanovich Gurdjieff and G. I. Gurdjieff, was an influential early 20th century Russian mystic, philosopher, spiritual teacher, and composer of Armenian and Greek descent.[3] Gurdjieff taught that most humans do not possess a unified mind-body consciousness and thus live their lives in a state of hypnotic "waking sleep", but that it is possible to transcend to a higher state of consciousness and achieve full human potential. Gurdjieff described a method attempting to do so, calling the discipline "The Work"[4] (connoting "work on oneself") or "the Method".[5] According to his principles and instructions,[6] Gurdjieff's method for awakening one's consciousness unites the methods of the fakir, monk or yogi, and thus he referred to it as the "Fourth Way".[7] From <https://en.wikipedia.org/wiki/George_Gurdjieff>
What if our gods have us right where they want us??
"The Magicians Sheep"
by G.I. Gurdjieff
"There is an Eastern tale that speaks about a very rich magician who
had a great many sheep. But at the same time this magician was very
mean. He did not want to hire shepherds, nor did he want to erect a
fence about the pasture where the sheep were grazing. The sheep
consequently often wandered into the forest, fell into ravines and so
on, and above all, they ran away, for they knew that the magician
wanted their flesh and their skins, and this they did not like.
At last the magician found a remedy.
He hypnotized his sheep and suggested to them, first of all, that they
were immortal and that no harm was being done to them when they were
skinned; that on the contrary, it would be very good for them and even
pleasant; secondly he suggested that the magician was a good master who
loved his flock so much that he was ready to do anything in the world
for them; and in the third place, he suggested that if anything at all
were going to happen to them, it was not going to happen just then, at
any rate not that day, and therefore they had no need to think about
Further, the magician suggested to his sheep that they were not
sheep at all; to some of them he suggested that they were lions, to
some that they were eagles, to some that they were men, to others that
they were magicians. After this all his cares and worries about the
sheep came to an end. They never ran away again, but quietly awaited
the time when the magician would require their flesh and skins."
From <http://beforeitsnews.com/alternative/2012/10/g-i-gurdjieff-the-magicians-sheep-2-2487694.html>
Have you ever wondered just how much of a psy-op we are really dealing with - if any of these manifestations could be/are a distraction from reality, an endless tail chaser?? So that we never come upon what is really going on, or never decode the truth?
Here's an idea, what if we are a resource:
Hybrids (as we know we all are) were made to be bi-dimensional /cross density beings used as a portal for non 3D identities to use at will - in this reality, should we give our permission to be used like this?
Psychopaths could be/ are the channel for the negative dimensionals (demons and the like) and the higher negative dimensionals ala Icke (4D reptilians etc.)? https://www.youtube.com/watch?v=gvPzsixYIH0
Not only are we tastee-freeze to these entities, we are pre-made vehicles for this particular density with a wide range of built in sensors allowing maximum observational and manipulative ability within the given reality construct? (sound like a car ad? It should…)
So, what constitutes a portal doorway that these entities can use to come through to our frequency range and use us, or scare us and make us tastee-freeze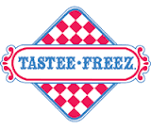 ( a reference to the first soft serve ice cream franchise back in the 50's)? They can, some of them, manifest a portal - which is just a vortex of frequency held at a certain rate of vibration. Some need technology, they can't hold the frequency, others can create a sympathetic frequency like a carrier wave with their conscious awareness.
Many things manifest into our reality that are not from 3d, and not all of them are good
We are TOTALLY unware of the hyperdimensional perspective behind earth's history - the intersection of dimensions that are right outside of our perceptive ability.
Here is a perspective that takes Loosh (vibratory tastee-freeze) a step further. Notes from a video that started this whole line of thought: https://www.youtube.com/watch?v=vv9BE4r5TiY
Negative Agenda is to : EAT consciousness - not just negative emotion/loosh
We are being stalked
The purpose is:

To garner the FREE CHOICE/WILL of the targeted consciousness to align with the negative higher density existence

The object is:

The EATING of functioning units of consciousness by the negative hierarchy while the free will of the victim is STILL intact otherwise the 'food' is no good.

This is done with frequency matching

The higher Density Positive Beings are LIGHT BEINGS
The higher density negative beings are light EATERS
Love is Light is Knowledge

When the H-negs induce a belief (be-LIE-f) against what is objectively TRUE, they have eaten the light of knowledge of a person who has chosen to Be-Lie-Ve a lie
Belief is a quantum box.
IE: when you believe a lie - consciously or unconsciously - you allow the EATING of your energy of awareness
Which brings into focus Last night's show on Jimmy Church with:
Most call Timothy Earl a Demonologist… but the Order of Exorcists call him a Lead Exorcist Investigator. Working with his team of paranormal investigators that include a demonologist, psychic mediums, and ordained ministers, Flatland Investigations is dispatched to suspected demonic activity. The first to respond… it is his job to both validate it is demonic and to expose the demon to provide evidence for an exorcism.
If demonic deliverance is required, they submit the case to the the Order of Exorcists who will then dispatch a trained priest or bishop.
Flatland Investigations also helps with standard haunts, ghosts, human spirits, monsters of any sorts. They also help validate hauntings for the curious.
Website: http://www.flatlandinvestigations.com
From <http://www.jimmychurchradio.com/>
And…. That damned EVP. The lower frequency sound at the end of it was a frequency address - a name, if you will, of an entity who can't get here from there but would like to, that vibrates the 'air' around where it is heard or tags a person who hears it with a resonance range that emits a call to it. Repeated listening to it is like a homing beacon. Hello - very funny…NOT. The reason the voice timber and quality was that of the women in the room who were speaking is because those waves were already there making it much easier to use a portion of them to create 'sound'. The women's voices were used as a carrier wave. We really have NO IDEA what we are messing with yet, but it is quite obvious that we ARE messing with something.
And that made last night quite messy.
Be careful all my peeps.
Just Think About It…..