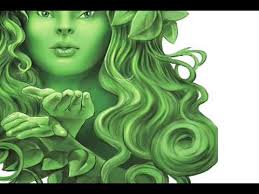 Last night Jimmy asked What can be done? To this I say:
These people are connected to an organization called Thrive - they are bringing together in one place as many solutions as they can find.
Every delicious idea you have ever wanted is catalogued here along with all of the links and information. They even have a resource tree that will blow your mind http://www.thrivemovement.com/resource_tree . Watch their movie to get a better idea of the massive effort they have put into their nexus. http://www.thrivemovement.com/the_movie There is great hope just with in this one site and great answers.
Nassim Harriman
One of the people listed here is Nassim Harriman who has an entire academy teaching the real physics - the one that works.
Our vision is of a world wherein the dynamics of the inter-relationship of all things and their forces are revealed through a Unified view of Physics, informing the development of technological and social systems that bring humankind into a harmonious relationship with Nature, the Earth and the Universe as a whole.
Our mission is to deliver knowledge and technology based on a holistic and complete view of the dynamics of nature to address the critical and systemic challenges humanity is facing today.
We pursue this by:
Conducting research in the field of Unified Physics with an unerring focus on following the cues provided by nature to discover its inner workings.
Developing technologies and applications that apply these discoveries to solving some of humankinds' most fundamental challenges.
Providing educational opportunities that can empower people through a coherent understanding of the insights and implications of Unified Physics including applications in our personal lives and in the world.
Inspiring others by acknowledging and modeling our interconnectedness, interdependence and infinite nature in how we work, teach and explore together with integrity and compassion for all life. From <http://resonance.is/explore/rpf-vision-mission/>
UBUNTU
Then we Have Michael Tellinger presenting Ubuntu.
Ubuntu being defined as
Ubuntu (/ʊˈbuːntʊ/ uu-BOON-tuu; Zulu pronunciation: [ùɓúnt'ú])[1][2] is a Nguni Bantu term roughly translating to "human kindness."[dubious – discuss] It is an idea from the Southern African region which means literally "human-ness", and is often translated as "humanity towards others", but is often used in a more philosophical sense to mean "the belief in a universal bond of sharing that connects all humanity".[3]
In Southern Africa, it has come to be used as a term for a kind of humanist philosophy, ethic or ideology, also known as Ubuntuism or Hunhuism (the latter after the corresponding Shona term) propagated in the Africanisation (transition to majority rule) process of these countries during the 1980s and 1990s.
Since the transition to democracy in South Africa with the Nelson Mandela presidency in 1994, the term has become more widely known outside of Southern Africa, notably popularised to English language readers by Desmond Tutu (1999).From <https://en.wikipedia.org/wiki/Ubuntu_(philosophy)>
This is where we manifest the LIVING UBUNTU philosophy
Uniting people across borders and cultural divides imposed on humanity - laying the foundations for communities of abundance and prosperity on our beautiful planet of infinite abundance. Join the rapidly growing global UBUNTU family today - meet like-minded activators like you and become a seed of consciousness in your area.
We are the creators of our own reality - so let us use our collective consciousness to co-create the utopian world we all want to live in.
In love, unity and resonance
Michael Tellinger From <https://www.ubuntuplanet.org/> http://www.ubuntuparty.org.za/
The Solutions Journal
And so, you might ask yourself, HOW DO WE CHANGE our thought and our thinking to even see these things, to understand and create the changes we need. Well even that has been written about at a web site called: The Solutions Journal .
In their idea lab section there is a book review which is interesting on thinking about systems and how they work or don't work together.
Practical Systems Thinking for Social Change by David Peter Stroh
There is a very thorough book review by Karim Chichakly , this is a short excerpt:
As readers of Solutions, we are well aware of the large social, economic, and environmental challenges that face us. Einstein told us we will need to use new ways of thinking to solve these problems. One of those ways comes from system dynamics.1 At its heart is a new way of thinking, dubbed "Systems Thinking" by Barry Richmond.2
To many, systems thinking may not seem like a new way of thinking, as most people have been exposed to the basic concepts. However, knowing about it is very different from integrating it into your thinking and behavior every day—what Barry Richmond dubbed being a "Systems Citizen."3 The latter takes commitment, guidance, and a lot of practice.
At its heart, systems thinking has four basic elements:
Look at the whole rather than its parts
The state of any system is determined by its accumulations
Cause and effect relationships are circular, not linear (known as feedback)
Time delays are inherent and lead to counterintuitive results
There are many out there who have begun to teach and empower those who are beginning to realize that they need something more and want to do something more. This is a cool magazine that led me to another academy.
FinerMinds
FinerMinds is a huge blog written by many authors all who have a concern and focus on improving us and the world. It is connected to another place of learning, an academy called Mindvalley, and it's huge. Full of resources!!
Their vision is:
We stand for the ideas, companies, and products that unleash the full potential of humanity and move the planet forward.
FinerMinds had humble beginnings—but grew incredibly quickly. Created by Mindvalley's founder, Vishen Lakhiani, FinerMinds has always been a place for people to share and absorb personal growth, spiritual and educational information.
Vishen initially created FinerMinds as his own blog to review and wax lyrical on other self-development programs and trainings. From this, it involved into a community, and Vishen started delivering content designed to help people connect with others, express themselves, and to generally explore the human condition.
Since then, FinerMinds has had a number of different editors, but one thing has remained the same—the commitment to fostering a thriving community of people who want to better themselves and the world around them. From <http://www.finerminds.com/about>
Mindvalley is a learning experience company that publishes ideas and teachings by the best authors in personal growth, wellbeing, spirituality, productivity, mindfulness and more – and combines them with cutting-edge sophisticated learning technology within engaged and supportive communities.
Through our education platforms, online academies, mobile apps and both digital and live events, we give you access to an alternative curriculum that empowers you to kick start your personal growth and lead extraordinary lives. Our ultimate goal is to launch a unified school for a billion people for all stages of life.
Findhorn
And then last but not least is the ground and substance we come from that is also intelligent. In the seventies, my cousin turned me on to a book and a place called Findhorn. They spent many years developing a relationship with the ground and the intelligences that are inherent in them with amazing results, growing giant vegetable in soil ill equipped to do it, chemical FREE by listening to the overarching spirit of the place and the plant. Think totally natural - non chemical non GMO utterly perfect…. This is an excerpt from their web site.
https://www.findhorn.org/aboutus/vision/co-creation/
Yes, you can cooperate in the garden. Begin by thinking about the nature spirits, the higher overlighting nature spirits, and tune into them. That will be so unusual as to draw their interest here. They will be overjoyed to find some members of the human race eager for their help.
Angels, devas and elemental beings
Dorothy first attuned to the garden pea. As her communication with the forces of nature developed, Dorothy realized that she was in contact not with the spirit of an individual plant, but with the 'overlighting' being of the species, which was the consciousness holding the archetypal design of the species and the blueprint for its highest potential. She was experiencing a formless energy field for which there is no word. The closest word to convey the joy and purity that these beings emanated was the inaccurate word 'angel' (which in the west is full of form), and her first thought was to call them that. However, the Sanskrit term 'deva', meaning 'shining one' seemed more accurate and freer of cultural associations. In practice, she uses both words, although neither word is adequate. Peter and Dorothy applied the insights of the meditations to their work in the garden, and through this the Findhorn garden flourished. These were the first steps in the Findhorn Community's co-creation with nature.
In 1966 Peter Caddy met Robert Ogilvie Crombie, or Roc, as he is often called. Roc's ability to communicate with elemental beings is a well-documented part of the community's history, and he was an important influence on the development of the community as a place where the role of nature in ordinary life was brought to the forefront of consciousness.
This special relationship with the beings of nature continues to be practiced by some of the people working in the community's gardens today, but not by everyone. However, attunement to the angelic level of consciousness is taking place in many different areas of community life, not just in the gardens. Before most activities such as cooking, painting, healing, or starting the day in a service department, there is usually an attunement invoking active cooperation with an overlighting consciousness, to help align our actions and unfold the highest potential available in that particular task.
Awareness and cooperation with the forces of nature at this level are an important support and balance for the more exoteric, rational and scientific ecological approach of our ecovillage development and education. It is important to recognize and emphasize the intrinsic value of nature to truly form a cooperative partnership. It is the combination of these approaches that allows the Findhorn Foundation community to give its unique gift towards the sustainability of humanity and all of life. From <https://www.findhorn.org/aboutus/vision/co-creation/>
Today we KNOW plants talk and communicate and have consciousness through experiments, back then, none of this was known. A good example of plant communication is Damanhur.
http://www.damanhur.org/en/research-and-experimentation/the-plant-world
http://www.damanhurcolorado.org/2015/01/747/
This is their video of singing plants. One of my favorites.
I include this because it is another good example of the information cycle - we knew back then by our intuition. We know now by the research. It would behoove those interested to go back and read the intuitive research by those at Findhorn with new eyes…
I could go on, but you get the drift. We have ALWAYS had the solutions, we simply need new eyes. These and a million other resources are out there. Go find them.
We are LIGHT. Light manifest. The light of our souls, of our energy of our thoughts. All we see is created light, all the we touch, know and love so well, ALL is light.
We have only to 'see' this in our deepest parts to begin to change the vision - to create the paradise we want and need on this place. Many people have begun. The solutions are out there. Go searching and you will find them. OPEN your soul's eyes and see them all and know there is more than hope. There is certainty of the peace and beauty we all hold in our hearts blooming into this reality NOW.
You have only to open your eyes and see.