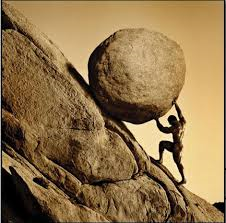 Remember when you are researching and reading that you are reading the 'voice' of someone's conclusions about what is being written. The tidbits of information, however are interesting and must be delineated from the opinion. Whether the information is correct or not, will in time, be easier to discern. The more information garnered, sort of like a tipping point, will make it easier to either connect the dots or not, but information cannot be thrown out because the deliverer has ideas ABOUT that information that you don't agree with. Like looking at a rock and saying to yourself, ok, that's a rock, but the guy next to you is excitedly saying "Oooh! That's so pretty": it may or may not be pretty to you, but for sure, it's a rock....
I have listened and I have read over the last ten days to everybody and their opinions about what the recent UFO, DOD information 'reveal' can and could mean. Whether I agree or don't agree with all the assessments, the prognostications and reactions to said information is a moot point. What is not, however, is that the information made it out into the public venue. And of course, IMO that was a good thing.
The fact that it was the merest bread crumb, IMO, that it was only the tip of the iceberg getting ready to flip over and expose it's underbelly, is also unimportant. Also, just because there is an entire internet full of information, books from the 1950's on, millions upon millions of experiencers and people with all sorts of information, documentation that would take and entire university years to sort through, doesn't mean that it is untrue because of the source it came from: all of us instead of the government.
This 'new' (ahem) information is not new and is not a surprise. Therefore it is STILL up to us to keep 'rolling that rock uphill' with the same fervor and enthusiasm as before, because for us, when you really look at it, nothing has changed. That rock is still …. A rock.
Carry On.